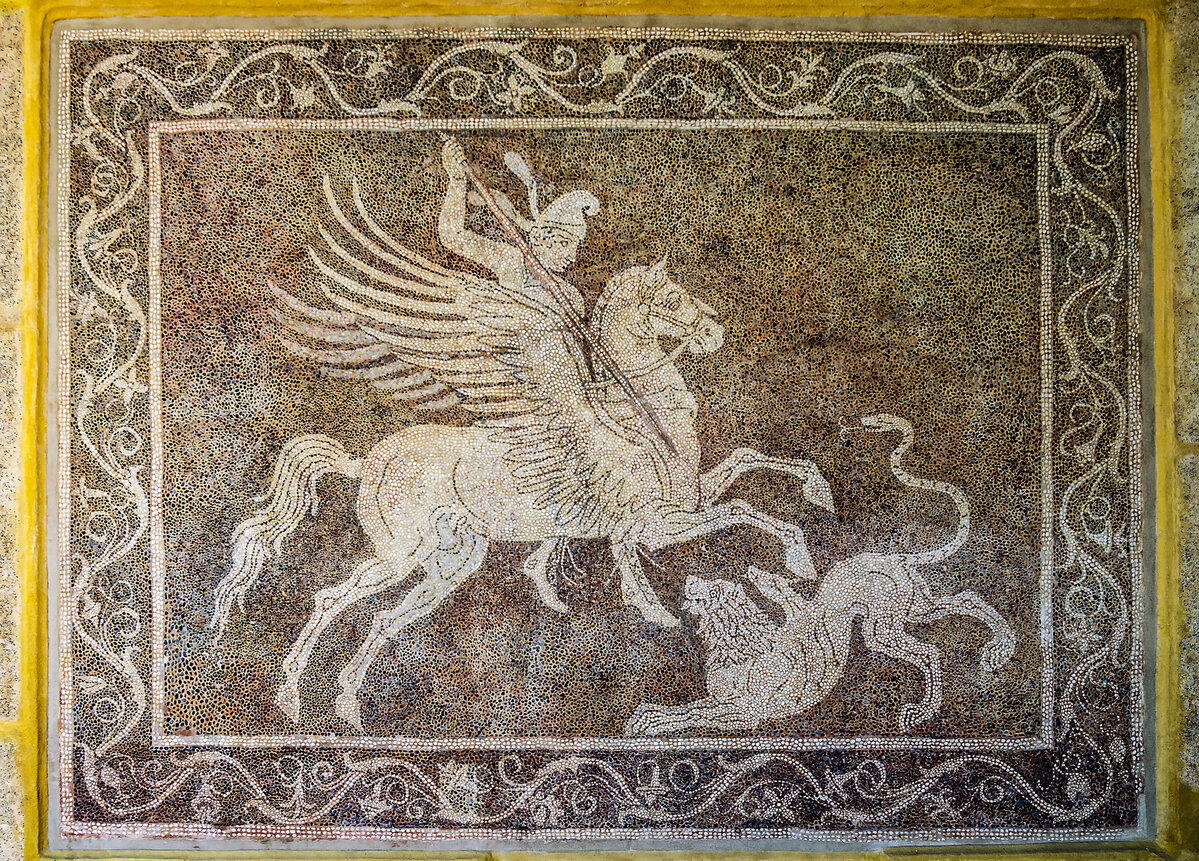 I've participated in a Distributed Systems Reading Group for the last year. Each week we read a recent research paper, one of us presents it to the group, and we hold a discussion. This week I presented Pegasus: Tolerating Skewed Workloads in Distributed Storage with In-Network Coherence Directories. The authors describe a distributed key-value store implemented on a rack of servers, with a very clever protocol programmed into the ASIC of the switch itself.
Read Aleksey Charapko's summary or watch my presentation.
---
Image: An ancient Greek mosaic panel of hunter with spear riding a winged horse. Archaeological Museum in Rhodes, Greece.